If you ask Malaysians, particularly those in the Kuala Lumpur and Selangor areas, they will tell you that they prefer to visit nearby states such as Melaka, Genting Highlands, Cameron, or even just stroll around Ipoh, Perak for food. Johor and Perlis, to be honest, are the states that I have visited the least. I normally visit Johor when I need to go to Singapore for a concert, which I have to do because those KPOP artists don't bother to come to Malaysia for some reason that I just don't understand! HAHAHA


As a cheapskate traveler, I usually don't take direct flight from Kuala Lumpur to Singapore, hey don't judge ya, you know how much the concert ticket cost me when you convert Malaysian Ringgit to Singapore Dollar! E.X.P.E.N.S.I.V.E enough okay! So, usually I will stay around Johor for a day before taking the first bus to Singapore.
BUT! It's different when I arrived in Singapore, my wanderlust instinct kicked in as soon as I passed through immigration. HAHAHA. So, regardless of the currency rate, when I visit Singapore, I always choose the best
hotel
to stay in, even if it is only for one night!

Last time, I simply reserved a room at Swissôtel The Stamford, a five-star luxury hotel! HAHAHA This hotel strategically located in the heart of Singapore's shopping, business and entertainment districts, and most importantly because it's near to City Hall Mass Rapid Transit (MRT) train station. The main reason I choose this hotel is because I can have breakfast at Equinox Restaurant, Singapore's most stunning restaurant with the best view! You can Google about this restaurant, then you will know WHY!

But this is from the last few years, roughly around 2015-2016. I always wanted to go back to Singapore and explore it again, but this pandemic is really stressing us out, isn't it? Actually I have another two hotels in my bucket list which is Carlton Hotel and Hotel Boss.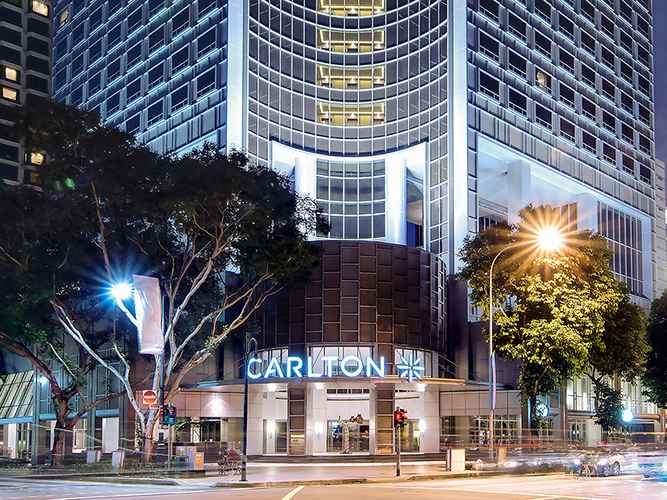 As usual, I need a hotel that is close to an MRT station, and the
Carlton Hotel
is just about 300 metres away from Bras Basah MRT Station. Apart from the fact that it is in the Marina Bay district, with the Bras Basah Complex just 150 metres away, the main reason of course because the hotel is stunning, and I can enjoy luxury treats and an unrivalled experience by staying at the Carlton Hotel, Singapore.
Hotel Boss
will be the second hotel. Isn't it a cute name? HAHAHAHA. This hotel is not your average luxury hotel, but the space and view are fantastic! The Hotel Boss is 330 metres from the Lavender MRT Station. The best part, according to what I read online, the room had a large window next to the bed so we could enjoy the view. Enough to tempt me!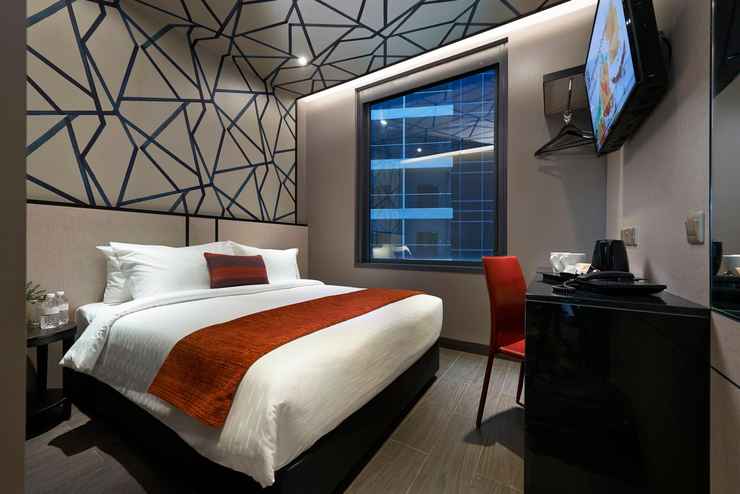 To be honest, I miss going on trips. Normally, I visit South Korea once or twice a year, but I haven't been there for nearly three years. As for Singapore, despite being one of the world's smallest nations, they has an countless of things to do! Furthermore, we can check out and enjoy a variety of top things to do in Singapore in a single day, as travel time between locations is only 15 – 30 minutes!

Let us hope that this pandemic will be over soon, and that the whole world will be able to fly again. I have a long bucket list, but none of them can be checked off before Covid-19 is defeated.