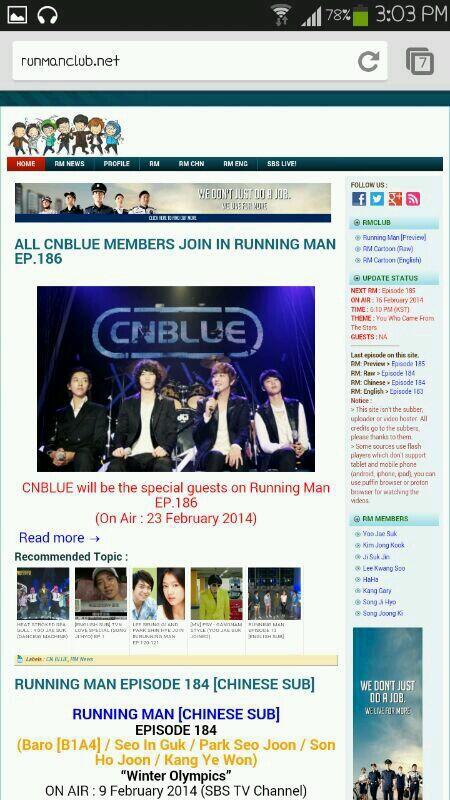 Sape yang tak tau pasal Running Man...salah satu rancangan realiti yang popular kat Korea...ramai yang minat sebab aksi dorang yang bersahaja...lagipun selalu mesti ada antara artis-artis Korea kegemaran korang jadi dia punya guest untuk episod-episod tertentu kan...?
Seperti mana yang korang tau...kalau yang ikut rancangan Running Man ni daripada awal...mesti tau yang Yonghwa antara artis yang paling banyak join dalam Running Man...lebih daripada ahli kumpualan CNBLUE yang lain...macam Jong Hyun pernah 2-3 kali tapi Jung Shin & Min Hyuk tak pernah!
berita baik utk semua peminat CNBLUE! (errr...mungkin sally sorang je kan..?) semua ahli CNBLUE akan menjadi guest dalam Running Man episod 186 yang bakal ditayangkan pada 23rd February! Penggambaran yang dijalankan pada hari ni dan ada beberapa keping gambar yang tersebar meluas di internet pada hari ni...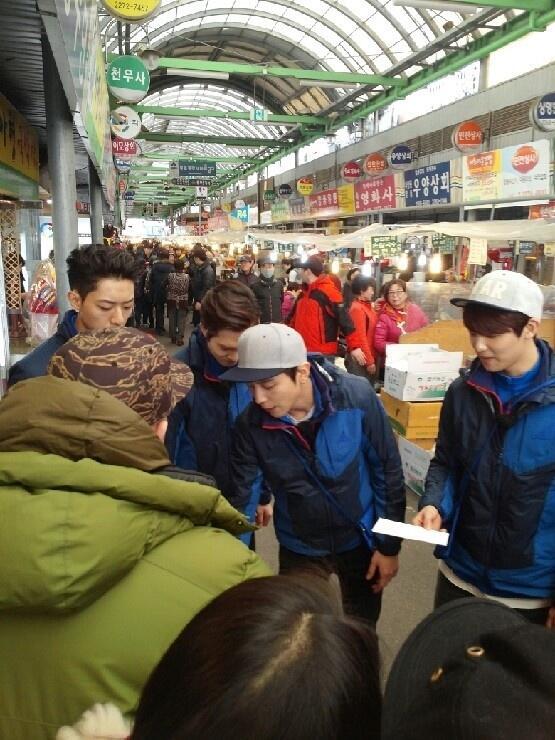 Hehehe...tak sabar rasanya nak tunggu episod ni...actually last episod yang sally tengok episod 179..macam dah banyak yang tertinggal...malas nak download sebenarnya....nak tengok online pulak takde masa..takkan nak tengok kat office pulak kan..?? Hihihihi...sama-sama la kita nantikan ye...
Credits : Picture belongs to the owner itself not me.